Study Abroad Public Health- A Career Option For A Safe and Healthier World
What is Public Health? How to Study Abroad Public Health and pursue career in it.  The word "health" immediately ticks off all the boxes concerning medical matters.  However, public health is different from the practice of medicine in clinical settings.  It's not a one-on-one disciple and people from the public health industry do not necessarily practice medicine.
Instead, public health focuses on the improvement and protection of community health and the prevention of health-related concerns among large groups of people.  People who attain a public health degree work towards ensuring child wellness, disease prevention, education, disaster relief, access to clean water, healthcare, and much more to communities.
Why is public health essential?
We realize the importance of public health workers only when a crisis arises like a devastating natural disaster, an epidemic or a pandemic, or likewise situations.  But public health officials, many of whom hold a degree in public health, work regularly to ensure healthy and safe environments for people and help in the efficient prevention of disease and injury. Public health initiatives like vaccinations, family planning, motor vehicle safety laws, policies and regulations for clean air and water – all of these tasks are undertaken by public health officials.
Program Structure and Curriculum of a Study Abroad Public Health Degree Program
One can pursue both bachelor's and master's degrees in Public Health. Following are the specifications of the degrees:
Bachelors Degree in Public Heath
Duration: 4 years (inclusive of a foundation year, field visits and internships)
Eligibility: Completion of secondary education/ class 12/ equivalent from a recognized educational body with Science as the core subject
Masters Degree in Public Health
Duration: 2 years
Eligibility: Completion of a bachelors degree from a recognized educational body; Qualifying marks in IELTS, PTE, or TOEFL
Both the bachelor's and master's degrees in Public health will cover topics related to the living conditions of people and how they affect their health outcomes. Following are the core aspects that are covered in both the bachelors and degree programs:
Biostatistics means the collection, retrieval, storage, analysis and interpretation of health data. This subject explores the concept of statistical analysis of health information.
Disease, disabilities and death in human populations, the dynamics of the human population, the natural history of the disease are included in Epidemiology.
Environmental Health Sciences
This subject will address the various environmental factors that affect the health of a community.
Health Services Administration
Health services administration involves the administration, planning, management, analysis, and policy concerning various public health programs.
Social and Behavioral Sciences
This subject will discuss the approaches to problem-solving by underwriting various social and behavioral characteristics.
Field Experience and Internships
Field experiences and internships will help students to understand the realities of public health practice, programs, program administration, community relationships, and program coordination.  They will also get the opportunity to demonstrate leadership, teamwork, communication skills, and creativity while on the ground.
Study Abroad Public Health – Universities Offering Bachelors and Masters In Public Health
There are several universities around the globe providing Study Abroad Public Health programs both bachelor's and master's degrees, graduate certificates, and graduate diplomas in Public Health in the US, UK, Australia, Canada, New Zealand, UAE, China, etc. Following is a list of some of them:
Australian National University, Australia
Macquarie University, Sydney, Australia
University Of Sydney, Australia
Newcastle University, Australia
University Canada West, Canada
Simon Fraser University, Canada
Ryerson University International College, Canada
Zhejiang University, China
Lancaster University, Leipzig, Germany
Otago University, New Zealand
University of Auckland, New Zealand
Edith Cowan University, Sri Lanka
Middlesex University, UAE
Queen Mary University of London, UK
Nottingham Trent University, UK
Liverpool John Moores University, UK
Oregon State University, USA
Kansas University, USA
Saint Louis University, USA
The University of Maryland, Baltimore, USA
Career Opportunities For A Public Health Degree
As diverse as the field of public health is, so are the career opportunities with this course. Students who pursue a degree in Public Health can avail themselves of the following job opportunities that are at the forefront of research, practice, and service:
Coordinator of Chronic Disease Management
Specialist in Clinical Infectious Disease
Community Activist
Data Analyst
Coordinator of Disaster Preparedness
Specialist in Environmental Health
Food Service Sanitarian
Consultant in Healthcare
Specialist in Health Communications
Health Educator
Volunteer for Peace Corps (Non-Profit)
Administrator

 

Health Educator

 

Specialist in Infection Control
Nutritionist or Clinical Dietitian
Research Analyst and Coordinator
Statistician
Coordinator of Staff Wellness
Public health care consultant
Epidemiologist
Environmental Analyst

 

Biostatistician
Specialist in Industrial Hygiene
Specialist in Tobacco Prevention
So, is Public Health for you ?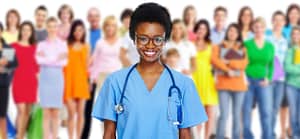 Public health is a rapidly growing field and is currently a crucial field given the impact of the COVID-19 pandemic.  With a Study Abroad Public Health degree program, individuals can help various community organizations, the government, and private sectors in hazardous public health issues.
You should approach a reliable study abroad consultant.  They are professionals and experienced in assisting with university applications as well as visa applications.  For a smooth experience in your higher educational journey, ensure that you hire the best counselor for study abroad.  At Lawand Education, we guide you through the selection of the best program to match your qualifications, aspirations, and budget.  In fact, as our motto says, "With you, from beginning to end".   We secure your confirmation of enrolment, we assist you with the difficulties of the visa process.  Our engagement with you does not stop there : we follow your progress during your entire educational journey, and we are there to assist you again with your post-study goals, including your Permanent Residency and up to your acquisition of a new citizenship.
Check out your possibilities TODAY !