The Importance Of Healthcare Management As A Career – Study in USA, UK, Canada
Study in USA, UK, Canada! Choose Healthcare Management as a career! Never before has the health care industry been in so much demand. The healthcare industry does not involve just doctors, surgeons, nurses, and others. Health care managers are also increasingly required for various positions in the health care industry. From medical insurance companies to drug manufacturers, several organizations in the health care industry require managers. However, what does healthcare management entail, and why is it essential? Read on to find more… 
What is healthcare management?
Healthcare management refers to the overall management and leadership of healthcare organizations in both the public and private sectors. Essentially, healthcare management looks after all the operations in the healthcare sector and ensures that they are functioning seamlessly.
What does healthcare management involve? The healthcare industry is transforming, progressing, and advancing at a never-before pace. Hence, it's important to stay on top of things and ensure that every area of a hospital or a relevant organization is maintained and is functioning smoothly. In simple terms, a lot of non-clinical activities go on in the background, and healthcare managers are responsible for their smooth execution. Some of them are:
Planning, directing and coordinating non-clinical activities within the respective hospital or facility.
Managing the budgets and the finances of the overall healthcare facility.
Creating work schedules for the staff, and also creating schedules for the recruitment of new staff.
Management and oversight of the respective departments in the establishment to ensure that they are operating smoothly and effectively.
Executing quality assurance and risk assessment work, ensuring patient satisfaction and wellbeing.
Supervising all the staff members, namely, caregivers, doctors, nurses, and providers.

 
Educational Options in Healthcare Management – Study in USA, UK, Canada
There are both bachelor's and master's programs in Healthcare Management. The specifications of each of them may vary with the respective university. However, given below is the general data concerning courses in Healthcare Management:
Bachelor Of Science in Healthcare/ Health Services Management
Duration: 3-4 years
Eligibility: Should have passed secondary school education or class 12 with required qualifying score with science as the core subject; qualifying marks for SAT/ACT is needed; qualifying marks for IELTS/TOEFL is required.
Masters in Healthcare Management
Duration: 18 months/2 years
Eligibility: A baccalaureate in Healthcare Management from a recognized educational body with the required GPA; qualifying score in IELTS/TOEFL
Each university will offer a different set of elective modules that students can choose from depending upon the healthcare system in the respective country. Yet, there will be some mandatory units that cover the following fundamentals in the program:
Introduction to healthcare management
Business and management skills
Financial management in the healthcare industry
Human resource management in healthcare
Health, community and public policies
Contemporary issues in healthcare management
Universities Offering Graduation and Post Graduation in Healthcare Management
Study in USA, UK, Canada and have a Bachelor or Masters degree in Healthcare Management.
1. University of Hartford, USA
2. Western Washington University, USA
3. Long Island University, Brooklyn, USA
4. James Madison University, USA
5. University of Connecticut, USA
6. Lancaster University, UK
7. University of Westminster, UK
8. University of Plymouth International College, UK
9. Middlesex University, UK
10. Ryerson University, Canada
Career Options In The Healthcare Industry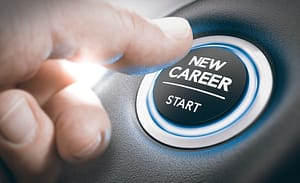 Healthcare is the fastest-growing global industry and you have the chance to Study in USA, UK, Canada. Therefore, students will have a wide array of exciting and fulfilling career opportunities. Healthcare managers will be placed in positions to oversee operations in a variety of settings which include hospitals, dental practices, nursing homes, public health departments, and pharmaceutical companies.
The list below has common career opportunities for students who have a degree in Healthcare Management:
Healthcare administrator
Healthcare manager
Chief executive officer- Healthcare
Chief operations officer- Healthcare
Chief compliance officer
Manager of Human Resources
Manager of Patient finance
Medical secretary
Are you ready ?
Healthcare is a booming industry. Many countries require healthcare workers for their medical establishments in both private and government sectors. Hence, students can pursue healthcare management as a career with no hesitance and Study in USA, UK, Canada. Seek the expert of a study-abroad consultant and for further information on how to pursue the courses, the top abroad universities offering them, and employment opportunities. You will get invaluable advice to kick start your career.