Study Abroad Computer Engineering for Fantastic Career Opportunities
Study Abroad Computer Engineering! Computer engineering is an interesting trans-disciplinary study area that covers many topics such as artificial intelligence, robotics and virtual reality.  It combines elements of computer science and electrical engineering which makes it an ideal path to pursue for those who are creative and are passionate about computers.
By opting to study abroad, you give yourself the opportunity to access world class education system.  Colleges and universities abroad offer advanced programs and state-of-the-art digital technology.  You have so many options, including a chance to learn about communications technology in-depth, to create applications for robotics and explore more about innovative information.  Here's an additional bonus : by studying abroad, you also get to broaden your personal perspectives and future prospects !
For example, if you land a job as a computer engineer in Australia, after you have completed your studies, you will likely earn on average AUD82,000/yr, depending on where you work and your seniority level.
Program Structure of Computer Engineering
You can obtain a Bachelor's, Master's and PhD degree in Computer Engineering.  Once you have completed your degree, you will be able to design and develop systems that are significant technologically and that affect our daily lives.  To enhance your chances of entry into a Computer Engineering program, you should ideally have studied science subjects such as Physics, Chemistry and Mathematics, along with English. 
The Bachelor's degree program will take three-to-four years to complete.  You need another two years of study to get the Master's degree.  However, there are some colleges that offer Master's degree in Computer Engineering after one year of completing and clearing the examination.  There are several colleges that will also give you an opportunity to convert the Bachelor's program to a Master's one, if you qualify or have achieved the required grades in your first year.
To get a doctorate degree or PhD, you need another three years of study after you have completed your Master's in Computer Engineering.  PhD programs allow you to research and hone in on a specific area of Computer Engineering that you are interested in. 
Teaching in colleges and universities is imparted in the form of lectures, tutorials, computer laboratory work/projects and seminars. Students are assessed through written examinations, project work, coursework and presentations.  However, every college/university follow their own method of assessment; hence it may differ from college to college.  The commonly followed program structure for Computer Engineering includes:
Data science
Mathematics for computing
Computer architecture and operating systems
Programming
Systems analysis and design (SAD)
Digital electronics
Circuit theory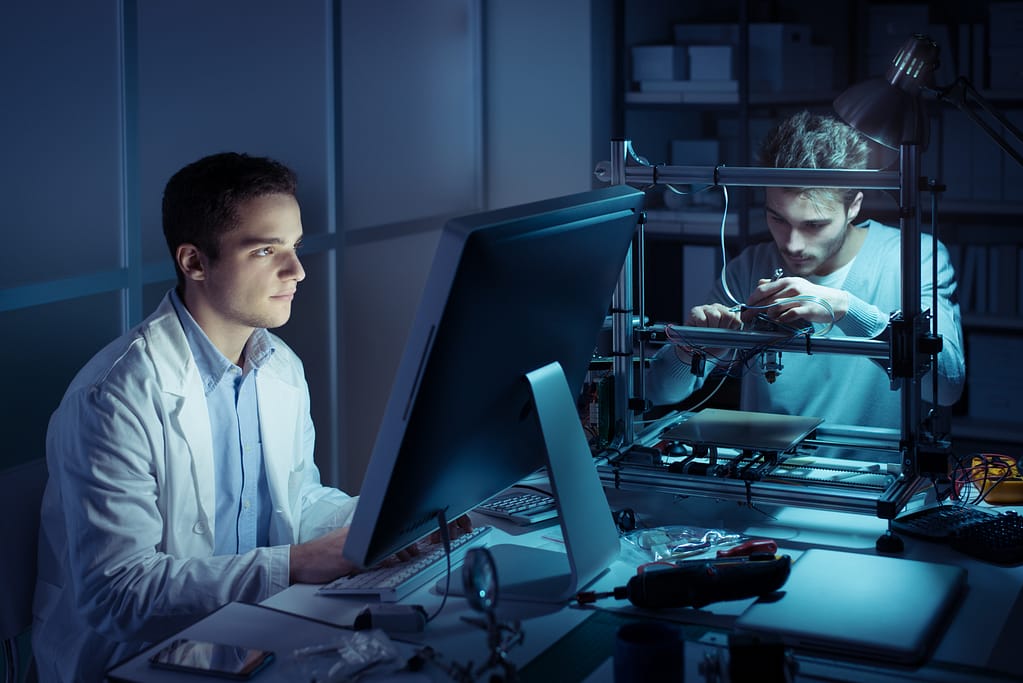 Career Options After Computer Engineering
A degree in Computer Engineering offers immense career opportunities with attractive salary packages. Some of the career options include:
1. Big Data Engineer
As a Big Data Engineer, you will require working with Big Data tools, ecosystems and technologies.  You will be responsible for troubleshooting, upgrading and optimizing Big Data software and systems to improve their efficiency.
2. Computer Network Architect 
As a Computer Network Architect, you have the responsibility of designing, developing, implementing and maintaining data and networking communication systems.  You also have to upgrade software and hardware. 
3. Full Stack Developer
Their job is to create the blueprint for websites by following the standard legal practices and the requirement of the customers. 
4. Blockchain Developer/Engineer 
Blockchain Engineer combines different Blockchain programming languages to create architecture, advanced interface and different features for Blockchain systems.  They handle the complete cycle of Blockchain applications.
5. Software Developer
Software Developers are responsible for creating a dependable support system for software products that ensures its smooth working.  The applications can be commercial (for example banking), governmental (for example public health), or scientific (for example NASA).
6. Data Scientist 
Data Scientists create value from complex data.  They gather data from a variety of sources which they clean, organize and process to analyse and extract meaningful patterns that are helpful for the organization. 
7. Information Security Analyst
They have the crucial job of protecting an organization's sensitive data. 
8. Data Analyst 
Data Analysts work along with Data Scientists.  However, they also work alone and use their technical expertise in visualization tasks, data munging (manipulating) and certifying quality of data. 
9. Computer Systems Analyst 
A Computer Systems Analyst studies the existing business workflows, design information and computer systems of an organization and makes them effective, innovative and productive. 
10. Machine Learning Engineer 
There is high demand for Machine Learning Engineers.  They are experts who design and build intelligent systems and machines that are programmed to learn and perform just like humans with no or very little human supervision.  Machine Learning Engineers create advanced Machine Learning algorithms that teach computers to execute various tasks without being programmed for it. 
There are many colleges across the world that offer attractive opportunities for your higher educational journey in Computer Engineering.  US, Canada, UK, and Australia are some of the best countries to study abroad.
To go abroad, even as a tourist, you must have a valid visa.  Every type of visa has requirements.  Some are more difficult than others.  To study abroad, you will need a student visa (or study permit) which has a number of requirements and steps that you must meet and pass before your student visa is issued to you.  We can help you get an offer in Computer Engineering.  We also have a very high success rate in helping you get your student visa to legally go to your destination – click here to check your eligibility.
Are you ready ?
If, after reading the above, you have a strong desire to pursue a career in Computer Engineering, get in touch !  We will give you a FREE assessment to evaluate whether you are eligible to become an international student.
So, if you answer YES to any of these points below :
I have just finished high school and I am looking for a bachelor program; or

I already have a bachelor degree, and am keen to pursue a masters program; or

I am interested in a specific topic for doctoral purposes
AND you want to check your options to study Computer Engineering abroad, then get in touch with us now by clicking here !  We will help you navigate through the process and guide you to a better future.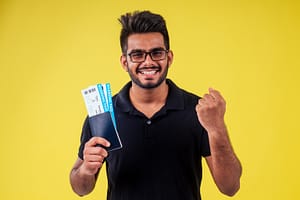 Study Abroad Computer Engineering! This could be the BEST decision you'll ever make for YOUR future !  Go ahead, you have nothing to lose and everything to gain – click here now !
As our motto says, we are "With you, from Beginning to End" !