Study in Canada – Canada welcomed 450,000 new international students in 2021 ! 
Record numbers
Last year's total represents a doubling compared to 2015.  Immigration, Refugees and Citizenship Canada (IRCC) releases data on a monthly basis of new study permits that take effect. These are new students arriving to Canada as well as foreign nationals already in Canada who study in Canada and have successfully obtained a study permit.
Unsurprisingly, the period between July and August saw the most new study permits taking effect, over 200,000 in total, right before the start of the 2021/22 academic year.  As of December 31st, Canada hosted nearly 622,000 international students.
Fast recovery from pandemic
Easing of restrictions
At the start of the pandemic in March 2020, Canada introduced travel restrictions that affected many prospective students who had yet to enter the country. In October 2020, Canada eased these restrictions which allowed the country's international student population to recover and explains why Canada saw a record-breaking level of new foreign students arrive last year. The high level of study permits that took effect last year was due in large part to a double cohort of student arrivals; those who wanted study in Canada in 2020 but could not due to the pandemic, as well as those who intended to begin their studies in Canada in 2021.
Policy relaxation
Another major contributor to the recovery was likely Canada's easing of Post-Graduation Work Permit (PGWP) rules. Prior to the pandemic, IRCC did not allow distance learning to count towards PGWP eligibility, but they have temporarily relaxed this policy until August 31, 2022 to help those who want to go ahead with their Canadian study plans amid the pandemic.
Appeal of Canada to international students
In addition to the prospects of gaining permanent residence, international students report they are drawn by Canada's high quality education, multiculturalism, safety, among other factors. Study in Canada can also be more affordable than other countries with large international student populations like the United States, Australia, and the United Kingdom. Another major benefit of studying in Canada is foreign students are able to work during their studies, which enables them to support themselves financially and gain more work experience.
Many of Canada's immigration programs reward candidates that have studied in Canada. One can obtain extra points via Express Entry for Canadian study experience, and a host of other streams operated by IRCC, the provinces, and territories either do the same, or exist only for international graduates. This is due to Canadian government research showing that international graduates tend to have strong labour market outcomes after obtaining permanent residence.
Are you ready ?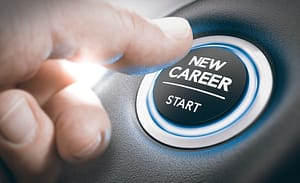 Lawand Education (LE) wants aspiring students to reach their international education goals.  After conducting an initial assessment to evaluate the student's prospect of study in Canada, LE helps the student navigate through the process of selecting and applying at eligible DLI institutions in Canada, securing the LOA, and submit a study permit application to IRCC, through Lawand Education's authorised RCIC partner in Toronto, Mr Paul Chan, who has kindly provided the above information.  Click here for a free assessment.