The Effectiveness Of Study Abroad Oral Health Educational Programs
Study Abroad Oral Health! In recent years, the demand for oral health experts and oral health educational programs has grown drastically.  Why?  Oral diseases are the most common health conditions in the world and they can be prevented.  Research states that oral health problems affect 60-90% of children and even adults in developed countries.  Oral health problems are highly prevalent in both Asian and Latin American countries.  Due to this alarming trend, there has been a spike in demand for oral health experts.  Additionally, the world is witnessing a disturbing rise in the occurrence of oral cancer.  This disease is more prevalent in South-Central Asia and also in some underdeveloped and developing countries.
Moreover, with the increasing number of disasters and accidents, oral or dental trauma is also highly prevalent in all countries.  Since the prevention and the cure of disease should be the primary responsibility of any society, oral health practitioners are required on a global scale.
Many countries have several community prevention programs in place and they call for people who have completed a professional course in Oral Health from a recognized educational body.  Several hospitals and medical institutions have various initiatives in place for the effective prevention and cure of oral diseases.  Hence, education in oral health is a current hotcake in the world of health and medicine.
The available treatments for oral health issues vary from country to country.  But pursuing a professional degree in Oral Health in a recognized university abroad will add credibility to the degree and will also make the person qualified to practice oral health medicine anywhere in the world.  Also, students who wish to pursue a career in the field of medicine but don't want to go through the extensive study program of MBBS can opt for a degree in oral health as it also provides a foundation to go to a dental school later.
However, what educational options are available to students who want to Study Abroad Oral Health? Read on to learn more.
Study Abroad Oral Health – Educational Options for a Career in Oral Health
Bachelor of Oral Health
Duration– 3 years
Eligibility– Should have passed secondary school education or class 12 with required qualifying score with science as the core subject; qualifying marks for SAT/ACT is needed; qualifying marks for IELTS/TOEFL is required; qualifying marks in an equivalent test.
Masters 

In Oral Health
Duration– 1 year
Eligibility– Students should have completed a bachelor's degree in oral science; qualifying marks for SAT/ACT is needed; qualifying marks for IELTS/TOEFL is required, or qualifying marks in an equivalent eligibility test by the respected university.
Program structure and course details
Bachelors Program
The program structure and curriculum may vary in every university or country. However, the following are the most general subjects that will be covered in the Bachelor's program.
Comprehensive Oral Health Management
Foundations of Oral Health
Integrated Oral Health Clinical Practise
Life Sciences
During the bachelor's program, students will receive instruction in biomedical sciences, head and neck, and professional practice. Advanced treatment planning and clinical reasoning and practice will also be included.
Masters Program
The following topics will be covered generally in the master's program:
Biochemistry
Physiology
Oral health promotion in dentistry
Head and Neck anat9my
Pathology
Infectious diseases
Universities providing Bachelors and Masters In Oral Health
The University of Sydney, Australia
The University of Adelaide, Australia
Cardiff University, UK
University of South Carolina, USA
Career options for pursuing Oral Health degrees
The following are the career options for pursuing a degree in Oral Health:
School and community oral health services
Hospitals
Residential care settings
General private practice
Specialist private practice
Research
Education
Oral Health Promotion
Are you ready ?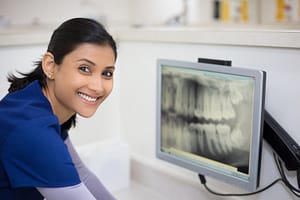 Since oral health is a rewarding career path, students who wish diversity in the field of health and medicine can opt for this stream.  It is a lucrative career choice in various countries- especially in the UK.  It also provides job stability and good pay.  Hence, consult with a study abroad oral health consultant today and find details about the eligibility criteria and the course details in various top universities providing programs in oral health.
All statistical references and quoted info has been taken from here.