Study Abroad Big Data - Begin Your Study Abroad Journey
Study Abroad Big Data! The internet and several advanced storage devices lead to immense data storage.  Digitisation leaves a digital trace with even the smallest task performed online.  Smartphones, social media, eCommerce, records, sensor networks, various archives, even voice commands (like Siri and Alexia) and several more things are sources of Big Data.  Currently, Big Data is a broad subject that requires an individual to be knowledgeable in several areas.  Industries, companies and authorities are becoming more aware of it and so the demand for Big Data is growing.  Career in Big Data is much sought after by aspiring students who are seeking great careers.  The perks of working in this area are high.
There are both short courses and degrees that can be pursued in Big Data.  If you wish to take up Big Data and study abroad in Australia, Canada, or any other destination then read on…
What is Big Data?
Big Data was a term coined in the mid-1990s – click here to get a good brief understand about Big Data.  A degree program (undergrad or postgrad) in Big Data will give you the skills required to examine and analyse data so you can uncover information such as market trends, hidden patterns, customer preferences, correlations etc., that are key to making significant business decisions.
Predictive analysis, mathematics, project management, AI (Artificial Intelligence), data design, along with several other subjects, are covered in Big Data.  Students are also taught the various technologies of data mining.
You can opt for Bachelor's degree, Master's degree and also complete your Ph.D. in this stream.  There are a number of Study Abroad Big Data Programs available for Big Data.
What are the Skills an Individual Must Possess to Learn Big Data?
If you have already made up your mind to begin your study abroad journey in Big Data, then you must know the different skills that you must possess to master this subject. Some of these skills include: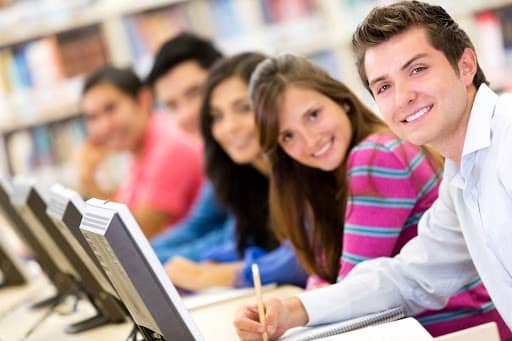 • Programming languages including C++, Python, Java, and Python
• Apache Spark
• Data Mining
• Apache Hadoop
• Data Structure and Algorithms
• Machine Learning
• Hive
• Data Visualization
• SQL and NoSQL databases
Job Roles that You May Get as a Big Data Expert/Specialist
Studying Abroad Big Data gives you access to world class education, and when you have received education from the best places, you are much more likely to land an attractive job.  Here are some job roles that a Big Data expert is assigned:
Data Scientist
As a data scientist, you will be responsible of analysis raw data that would be structured and unstructured to obtain information which can be used by organizations to make profitable decisions for the business.
Data Engineer
As a data engineer, you will play an important role in your company.  Data engineers are an important link between business executives and data scientists.  They communicate the goals of the organization to the data scientists, who then work in sync with those goals.  Data Engineer is also responsible for processing a large amount of raw data and for evaluating new data sources.
Data Architect
If you understand the aspects of a database, then you get the role of a Data Architect.  You will require collaborating with data engineers in your team and create data workflows.  As a data architect, you will also design and test prototypes of new database.
Data Analyst
As a Data Analyst, you will analyse and create automated systems to draw information from the database and then bring them all together to assemble reports.
Various Areas Where Big Data is Used
Every field requires data, but some of the famous ones that use Big Data a lot include:
Telecommunication
Telecommunication companies are heavily reliant on Big Data applications as it helps them to reduce data packet loss caused because of network overload and provide uninterrupted connection to the customers.  It is also used to provide better product packaging and a personalised customer experience.
Manufacturing
Big Data helps manufacturing companies to increase efficiency, minimize component defect, reduce wastage, and more.
Smart Healthcare
Big Data can help build applications that can predict the condition of a patient.
Search Engines
Big Data helps search engines, such as Google, to store and classify information, which enhances search quality
Traffic Control
Data and sensors help in managing traffic.
Retail
Big Data helps in understanding consumer behaviour for retail companies.  It also aids in creating personalised product offering.
There are many excellent universities across the globe that offer higher education in Big Data – Lawand Education represents many of them.  We can match your background and circumstances and goals with the most suitable college or university, and help you secure enrolment and visa to realise your aspirations.
Also, follow us on Facebook, Instagram, Twitter and Facebook for updates on our services for Study Abroad Big Data.