Study Abroad – Professional Project Management
Study Abroad Professional Project Management! Almost all fields, including engineering, technology, construction and business, require professional management.  This is where professional project managers come in.  If you are interested in pursuing a career as a Professional Project Manager, then you can study abroad and grow your future by leveraging this path.  This guide that will prove beneficial in stimulating your abroad educational journey. 
What is Professional Project Management?
Broadly, management is segregated into different sectors that require specific skills.  In today's world, management plays a significant role, and several problems need to be taken care of transparently.  All sectors need professional management, to help in the functioning of an organization in a way that delivers its growth and development.  With proper management skills, small businesses may prosper into bigger companies and organizations.  Skilled project management professionals are highly in demand, and companies are willing to pay handsomely to acquire talented candidates. 
Study Abroad Professional Project Management – Degree Courses
You can complete degree courses in professional project management (PMP). Generally, a PMP qualification is additional to other skills you would have acquired through formal education and on-the-job experience.
A Bachelor's degree in PMP is usually combined with another discipline, often as a double degree, and it involves teaching you about assessing resources, finances, and the time management tools and techniques to complete a project within agreed frameworks.  Although the curriculum may be different between countries and colleges, it usually covers subjects like sociology, business, accounting, administration, etc. 
To enrol for a Master's in Study Abroad Professional Project Management course, students are not obligated to have completed their Bachelor's in a certain discipline – your bachelor's degree may be in any discipline as the course is designed to teach you everything about project management.  Some modules covered under Master's include project management basics, international project management, general management skills, project delivery methods, understanding organizations, project risk management, managing people and project leadership, tendering and funding projects quality management, and more. 
Course Structure for Professional Project Management
Teaching methods for both degrees include lectures, classroom discussions, group work, seminars, presentations, project management business games, and applied case studies.
Progress of all students is evaluated through written reports, practical assignments, research papers, and if you are doing your Master's then your dissertation.  Usually, there are no examinations, but it may be different for countries and colleges.
A Master's course requires more research and independent studies than an undergraduate or Bachelor's degree course.
Recommended Colleges to Study Abroad in Professional Project Management
Professional Project Management is a prestigious course study and it offers high-paying jobs to those who have successfully completed their studies.  Several well-known colleges across the world offer Study Abroad Professional Project Management course to students.  Some of them that are worth enrolling include:
Birmingham City University International College, UK
University of Bristol, UK
Lancaster University, UK
University of Massachusetts, USA
Arizona State University, USA
LaTrobe University, Australia
South Australian Institute of Business and Technology, Australia
Victoria University of Wellington, New Zealand
Admission Criteria for Admission to Study Abroad
English Language proficiency test – IELTS and TOEFL – marks depend on the college or university requirement

 

GRE or any other proficiency test scores required by the country or college– marks depend on the college or university requirement

 
Job Roles After Completing Professional Management Course
Depending on the course and the subjects that you specialize in, you may be offered one of the job roles as:
Environmental Research Project Manager
Project Co-ordinator
Construction Project Manager
Information Technology Project Manager
New Development Project Manager
Consultant

 
There are several other job roles that a professional project manager may hold.  These are just a few examples. 
So, are you excited and ready ?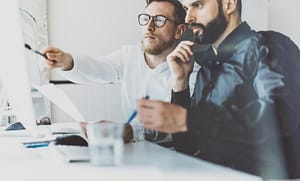 If you are interested in pursuing your studies abroad for a brighter future, you must ensure that you have the right guidance.  Consulting with approved education agents will ensure that you are set on the right path to study abroad and boost your qualifications.  These agents are professionals who have experience helping students apply for their visas in the right way.  Their guidance can help minimize any errors so your visa is approved and you can go to study in your favorite country. 
At Lawand Education Study Abroad Professional Project Management, we guide you through the selection of the best program to match your qualifications, aspirations, and budget.  In fact, as our motto says, "With you, from beginning to end".   We secure your confirmation of enrolment, we assist you with the difficulties of the visa process.  Our engagement with you does not stop there : we follow your progress during your entire educational journey, and we are there to assist you again with your post-study goals, including your Permanent Residency and up to your acquisition of a new citizenship.