List of Study Abroad Universities in Australia
Select University or scroll to explore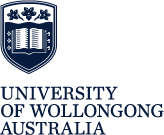 World Rank : 196 (QS)
National Rank : 10 (QS)
Year Established : 1975
Students : 35,541
Weekly average for 1-bedroom private unit :
AUD330
Coldest month
July
(High/Low 17/8 °C)
Warmest month
January
(High/Low 26/18 °C)
Regional campus : If you are thinking about applying for permanent residency in Australia once your studies are over, living and studying in a regional area will give you a distinct advantage. Study in a regional area will grant you five extra points in the Department of Immigration and Citizenship's points test for skilled migration visa applications. International students at regional campuses can benefit from an attractive range of government incentives. This includes the ability to apply for a four-year post-study work visa, priority processing on regional visas and access to the Regional Occupations Lists, with a wider selection of listed jobs.
With smaller class sizes, easy access to staff and the promise of two-way communication, UOW is a truly student-centred University.
Wollongong provides an excellent environment for study and living. The natural surroundings, temperate climate and small population make it an easy place to live. At the same time, it is well connected to a major city and has high educational standards. It is rated as Australia's most livable small city and best small city for students.