Study Mechanical Engineering – A Career Option Always In Demand
Study Mechanical Engineering in Australia, UK, USA, Canada and step into a demanding career. But firstly understand what is mechanical engineering ?  Like the name suggests, mechanical engineering is the study of machines.  It includes the study of the design, manufacture, functionality, and maintenance of the machines.  Mechanical Engineering is not an objective course as it can cover a wide range of fields like aerospace, electronics, and also the automobile industry.  That is the reason why mechanical engineers are always in demand across various countries and industries.  Since the subject of mechanical engineering involves studying objects and systems in motion, it is useful across all fields.
What does a mechanical engineering course involve?  Often, it includes a combination of science, maths, physics and computing.  Since machines are essential in almost all areas of our lives, mechanical engineering is a popular career choice, and a lot of international students look forward to pursuing this course in international educational institutions.
Study Mechanical Engineering Abroad – Check here the Top Benefits
A Remarkable Learning Experience
Overseas universities provide a range of opportunities to students to study mechanical engineering courses from across the globe in vibrant campuses with extraordinary facilities.  Students who have a passion for engineering will experience a world-class learning experience along with the opportunity to be part of a dynamic and diverse social scene.
Global recognition of the degree
 This is a very important aspect.  Degrees from overseas universities will be recognised and respected by governments and also prospective employers from across the world.  Your qualification will have enormous credibility.
Gain Real 

Experience
The internships and placements at overseas universities and colleges proved real opportunities and benefits for students.  They will also provide massive benefits concerning future employment prospects and will also help in enhancing your engineering skills.
Exposure to leading research groups
International universities have leading researchers who consistently work towards the development of mechanical engineering.  By opting to study there, you will be able to learn from and also work along with them.
Opportunity To Work With State-Of-The-Art Equipment
Overseas universities have the best state-of-the-art equipment, laboratories, and workshops for both training and research.  Knowledge acquired through such means will help while working for major companies later in life.
Mechanical Engineering Courses
Bachelors Program For Mechanical Engineering- BE (Mechanical)
Duration: 4 years
Eligibility: Qualifying percentage in Secondary education or class 12; Qualifying marks in SAT, TOEFL
Masters In Mechanical Engineering- MS (Mechanical Engineering)
Eligibility: Bachelors In Mechanical Engineering; Qualifying Marks in TOEFL, IELTS
Mechanical Engineering Program Structure
The learning and teaching methods for most mechanical engineering courses will include classroom lectures, seminars, practical workshops, lab sessions, and design classes. The exact program structure of mechanical engineering will vary depending upon the university. However, the following are some of the core areas that will vie covered:
Thermodynamics
Engineering Concepts
Engineering Mathematics
Electrical and Electronic Systems
Mechanics, Structures, and Materials
Systems Modelling
Bioengineering
Universities offering Courses In Mechanical Engineering
University Of Canberra College, Australia
Australian National University, Australia
UNSW Global, Australia
University of Manitoba, Canada
University of Regina, Canada
Dublin City University, Ireland
Maynooth University, Ireland
Dublin University of Technology, Ireland
The University of Auckland, New Zealand
Birmingham City University International College, UK
Queen Mary University of London, UK
Liverpool John Moore's University, UK
Kent State University, USA
Stevens University of Technology, USA
Washington State University, USA

Job opportunities in Mechanical Engineering
Following are the employment sectors or industries that recruit mechanical engineers:
Aerospace Industries
Automotive Industries
Construction and Building Services
Military Forces
Manufacturing Industries
Engineering Consultancies
Government Agencies
Maintenance Engineer
Biomedical Industries
Are you ready ?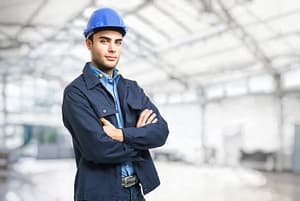 Mechanical Engineering is a popular subject and almost all major universities provide this course.  Hence, choose a good university to study mechanical engineering based on the kind of campus environment you prefer, the options that the university offer as part of the course, and also what it offers outside the classroom, and where the university ranks for the mechanical engineering program structure.  Consult with an overseas education expert concerning this and take proper guidance.