Boost Your Qualifications, Grow Your Future, Through International Education
A world-class educational qualification is a major investment in your own human capital. It enables you to gain new skills, or to up-skill, or to cross-skill – depending on your current level. By acquiring your new qualification from an internationally renowned education provider, you are on your way to becoming globally employable.
Think International Education, Think Lawand Education
Lawand Education is not just another education agent !
We live by our motto, "With you, From Beginning to End"… because we know what's important to you.
We only recommend institutions that constantly rank highly, often in the world's top 500. We start by assisting you to obtain a confirmation of enrolment in your preferred program, at one of our partner institutions, in any one of our top destinations like USA, Australia, UK, Canada, New Zealand, Holland, UAE.
Having secured your confirmation of enrolment, you cannot travel to your new campus without a visa or study permit. So we prepare your visa application with utmost professionalism, to maximise your chance of visa success.
You study hard, and you successfully complete your program – congratulations ! Your newly-acquired education is but a stepping stone to your long-term goals. We know that !
We help you settle in your study destination, by guiding you through the maze of the post-study opportunities available to you, leading to your permanent residency, and eventually to your citizenship.
We are with you for the long haul ! Let us take you there…
Lawand Education offers the full range of services to assist you, the aspiring student, with your education journey.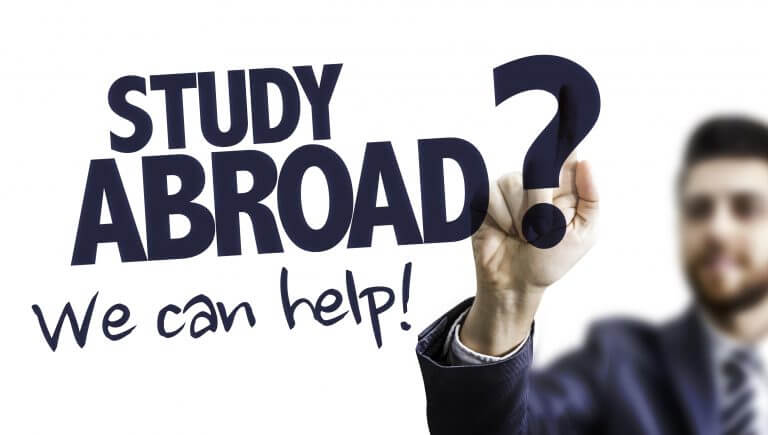 Lawand Education is bound by its mission statement of offering the most complete, appropriate product, and the best possible service, to you.
G'day everyone,

I'm Danial. I started this journey in 2018 when i received my Master degree offer from Macquarie University. Honestly, I was super exited to go abroad and continue my studying. Currently, I'm completing my second year of Master degree in electronic engineering at Macquarie university where i boosted my knowledge and made many friends. Sydney is a metropolis which is multicultural city so i met many people from different cultures and various nations. Australia is such a nice place to live not only because it has high standards of living but also it has highly ranked universities. I will also looking for an engineering position as I'll be graduating soon.

I'm thankful to whoever supported me over this journey. First of all, my parents and then Lawand Education agency. Lawand Education team assisted me from the beginning of this journey and their effective team could get both university offer and visa on-time. Immigration is not as easy as you think... it's a challenging process that you need support from people.

Lawand Education team is a trustworthy company which will provide reliable supports to you.

Cheers, Danial
Danial Bavi
Iran
Let me introduce myself : I am Dharma Sanjaykumar Patel from Ahmedabad, Gujarat. First and foremost, I think that Lawand Education is the best thing that can happen to a student seeking assistance for further education or higher studies in foreign countries. My experience with the Lawand Education was very good and comfortable. Ms. Saritha Kambham gave me sound ideas about the Universities and application procedure, which was quite informative. And she helped me to get an admission and visa in one of the best universities in Australia without any hardship. The staff at Lawand Education are very cooperative and they will prepare a file for admission and visa with all the required documents. They also prepared me to clear telephonic interviews with the embassy and university. The service by Lawand Education is quick and they managed to get my admission in Charles Sturt University, Australia in just one week and solved every query or question asked by me. I would say in one word that they are well organized and with good connections and I think they are the best in this field. Lawand Education is also a partner with many good universities. Recapitulating the above point I strongly opine that one should at least meet or visit Lawand Education before starting the process of his/her foreign education. Thank you once again for taking care of everything : because of your expertise, I have reached and enrolled with Charles Sturt University, Australia.
Dharma Patel
India
This is my feeling about trust to Lawand education, who are really working hard on my process. First of all, I should say without Miss Maria Gamini, nothing could be done properly. She was a really kind, patient guide and hard working in her job. I graduated in Urban Design (MA) but I needed a short course to get into Canada. They recognized from all my documents, and of course my IELTS score, that I need an English Course before I can get through to my main subject. In addition, I went to Fanshawe College in London Ontario, such a friendly and lovely college that I have never had before. So, I finished 400 hours of level 8 and 9 in academic English. Besides, the English course was really helpful to me in how I can communicate with new friends, classmates, and teachers who come from multiple cultures. At the end, I will suggest Lawand Education to everyone who wants to immigrate abroad. Because they are really sophisticated in their job. Special thanks to Pouria Sanaeeha management of Lawand office in Tehran. Best regards to Lawand Team
Fataneh Farmani​
Iran