So, you have completed your Study Abroad program in Canada – well done !  No doubt your decision to study abroad in Canada was a rewarding one 👍  It provided you with not only a world-class education, but also a multi-cultural learning experience and a lifetime of memories, right ?
What's after Study Abroad in Canada ?
Of course, one option is you return home, and take your newly acquired knowledge with you to benefit yourself and your country.  But for many, studying in Canada is the first step in becoming a Canadian Permanent Resident.  Did you know that graduates from Canadian colleges and universities are eligible for Post-Graduation Work permits (PGWP) ?  This will allow you to gain valuable Canadian work experience that may form the basis of your future application for Permanent Residence !
Is this your aspiration ?  Do you wish to compliment your Canadian qualification with post-study Canadian work experience ?  
Upon graduation from your Canadian College or University, you are eligible for a one-time post-graduation work permit under the PGWP.  Under this program, you may be able to get a work permit up to a maximum of three years.  These open work permits grant you authorisation to lawfully work in Canada.  As a result, you can gain valuable Canadian work experience that may be used as part of a later application for your Canadian Permanent Residency.
A work permit under the PGWP is issued for the length of the study program, up to a maximum of three years.  A post-graduation work permit cannot be valid for longer than your study program.  The study program must be a minimum of eight months in length. 
For example, if you graduate from a four-year degree program, you could be eligible for a three-year work permit if you meet the criteria. If you graduate from an eight-months certificate program, you would be eligible for a work permit that is valid for no more than eight months. Post-Graduation work permits must be obtained within a specific time-frame after graduation.
What's after PGWP ?
So you've studied in Canada and maybe you even have Canadian work experience.  Now, you'd like to live here permanently.  Here's the good news : by graduation from a Canadian educational institution AND gaining Canadian work experience, you earn valuable extra points in your application to qualify for Canadian Permanent Residence !
We have options for you to become a Canadian permanent resident !
The National Occupation Classification (NOC) is a list of all the occupations in the Canadian labor market. It describes each job according to skill type and skill level. The various immigration programs use the NOC to assess the intake of new migrants.  For immigration purposes, these are the main job groups:
Skill Type 0 (zero): management jobs
Skill Level A: professional jobs that usually call for a degree from a university
Skill Level B: technical jobs and skilled trades that usually call for a college diploma or training as an apprentice
Skill Level C: intermediate jobs that usually call for high school and/or job-specific training
Skill Level D: labour jobs that usually give on-the-job training
We match your situation and qualifications with the right immigration program.  Top tip : talk to us before you commence your Study Abroad journey.  Why ?  Because we can map out your journey right from the start, to successfully reach your ultimate goal.  Of course, you can also talk to us any time as well !
Something to keep in mind as a possible eventual option for your future : Canadian citizenship !  It's a privilege to earn Canadian citizenship. Becoming a Canadian citizen comes with benefits that are not available to permanent residents, such as: access to restricted jobs; the right to vote and run for political office; and the ability to travel with a Canadian passport.  But that's a topic for another day…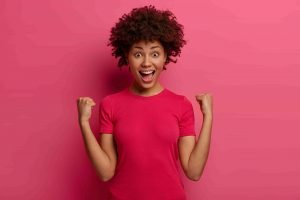 We can help you make it !
So, your study abroad journey in Canada has multiple stages.  Starting from the consultation with us about the best institution and program for you and your goal, then culminating with a Canadian citizenship for yourself and your family.  
Why don't you connect with us now to start your journey ?
As our motto says, we are "With you, from Beginning to End" !